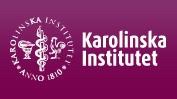 A novel microscopy technique to examine tumor tissue in three dimensions can more accurately diagnose cancer than current two-dimensional methods, according to a study conducted at Karolinska Institutet and Karolinska University Hospital in Sweden. The study, titled "Whole-tissue biopsy phenotyping of three-dimensional tumours reveals patterns of cancer heterogeneity," is published in Nature Biomedical Engineering.
Every day, a vast number of tumor tissue samples are examined by pathologists around the world, whose pronouncements inform the treatment their patients are given. In some cases, it is very difficult to make the correct diagnosis, which could mean that the wrong treatment is given, causing suffering for the patient and sometimes death.
Current methods of pathological examination for assessing the stage of a tumor use two-dimensional light microscopy. The cancer staging describes how much the cancer has grown and spread, and is necessary for prescribing the right treatment. Studying three-dimensional objects with methods that can only see in two dimensions is, however, not optimal and causes information gap.
"To be sure, the tumors can be divided into sections for individual study, but three-dimensional structures, such as the blood and lymph systems, are very hard to study in this way," says lead investigator Per Uhlén, professor at the Karolinska Institutet's Department of Medical Biochemistry and Biophysics.
The researchers have applied a new imaging technique, one that is used in basic research, to study human tumor tissue. The technique involves making the tissue transparent and then reproducing it in three dimensions in what is known as a light-sheet microscope. By using specific antibodies, researchers can label certain proteins and analyze them in more detail.
"Light-sheet microscopy has been used in basic research for a while, but it is only in recent years that it has been refined so much that it can be used practically in hospitals," says Professor Uhlén. "It was an unforgettable experience to look inside a tumor from a patient for the first time."
Working with clinicians from Karolinska University Hospital, the researchers were able to study stored samples from patients with bladder cancer and then by recreating, amongst other structures, the three-dimensional blood system feeding the tumors, show that these structures say a great deal about how aggressive the tumors are. The new technique was able to diagnose muscle-invasive tumors, which can be missed with two-dimensional methods, with greater accuracy.
"We have also studied other cancer types and judge that the method has considerable potential in the clinical diagnosis of all forms of solid tumors, especially cases that are difficult to diagnose," says Professor Uhlén. "I hope that one day, more pathological examinations will be conducted using 3D imaging."
The light-sheet microscope used for the study is one of only a few in Sweden and is housed at the core facility CLICK (The Center for Live Imaging of Cells at Karolinska Institutet).