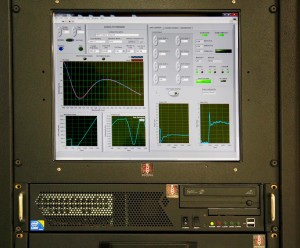 Precision Glass & Optics (PG&O) has installed a new index dispersion enhanced monitoring (IDEM) system, the SL-2012A SpectraLock from Eddy Company. The advanced system provides in-situ optical monitoring and rate control to produce single and multi-layered thin films with ultra-precision and accuracy.
The IDEM system enables the company to accurately predict the films their chambers produce, with optical thickness monitoring and control from 1 nm to more than 5000 nm. They say their optical thin films are about 10 times more precise than previously.
Eddy Company adds that the newly installed computer and software system provides calibration of the exact refractive index dispersion for each material and process used.