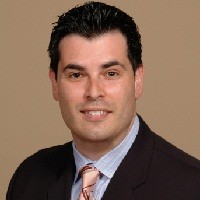 GE Lighting today announced that Agostino Renna has been named president and chief executive officer (CEO) of GE Lighting Europe, Middle East and Africa (EMEA) effective immediately.
Renna, who will report to GE Lighting president and CEO Maryrose Sylvester, succeeds Phil Marshall who has led GE Lighting EMEA, since 2008. Marshall has left GE Lighting to pursue a position outside of the company. Renna most recently was vice president of Growth and Market Strategy for GE-Canada with responsibility for the long term growth and market positioning of all GE's businesses in Canada.
Prior to joining GE, Renna spent 14 years at Johnson Controls Inc., where he worked in Canada, the US and Europe. He held leadership roles in sales, marketing, strategy and general management culminating with a position leading Johnson Controls' Energy Solutions division for EMEA based in Brussels, Belgium.
Renna was born in Montreal, Quebec, Canada and holds a degree in Mechanical Engineering from McGill University. He speaks four languages fluently. He is a regular speaker at conferences and roundtables that focus on addressing global energy challenges. While in Belgium, Renna was an Executive in Residence at the Vlerick Leuven Gent Management School, where, in his lectures, he brought a strong practioner's perspective to the topics of sales, marketing, strategy and leadership.
Caption: Agostino Renna, president and CEO of GE Lighting Europe, Middle East and Africa. (Photo: General Electric)