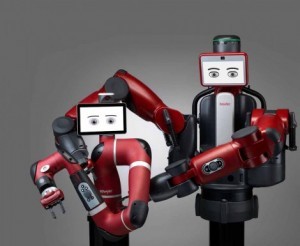 Yanfeng Automotive Interiors (YFAI), a specialist in automotive interiors, has deployed two of Rethink Robotics' Sawyer robots in its Monroe, Michigan (US)-based facility. By introducing Sawyer, YFAI Frenchtown is improving two production processes, while freeing up employees to be used at positions where they can add more value.
Both Sawyer robots are being utilized on packaging tasks. One robot is removing trapped labor by packing parts from a conveyor onto a rack, handling 180 parts every 54 minutes. The second robot is counting parts from a conveyor as it places them into a tote, precisely packaging each tote with 80 parts.
With a focus on innovation through automation, YFAI has increased its production output and accuracy by leveraging Sawyer in these two tasks.
"We pride ourselves on continuous improvement and the addition of these Sawyer robots is already driving value in our plants," said Gayle Bayer, continuous improvement manager, YFAI. "Learning to work with these robots and deploy them on the line has been relatively simple, and it's allowed us to stay on the cutting edge when it comes to automation in our facility."
With over 30,000 employees in 113 facilities worldwide, YFAI is the unquestioned leader in automotive interiors. One in every three cars in the world has a part from YFAI. This is the company's first wave of implementing collaborative robots. It began with Rethink's two-armed Baxter robot in its Grand Rapids, MI facility and is spreading throughout North America. The deployment of two smart, collaborative Sawyer robots at YFAI Frenchtown is allowing the company to effectively automate packaging tasks for the first time.
"Many companies struggle to effectively automate critical pick-and-place packaging tasks," said Jim Lawton, chief product and marketing officer at Rethink Robotics. "Sawyer is allowing companies like YFAI to efficiently automate these tasks, often increasing accuracy and output, while redeploying key personnel in more important positions in the facility."