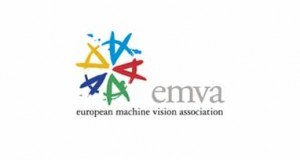 The EMVA Young Professional Award is an annual award to honor the outstanding and innovative work of a student or a young professional in the field of machine vision or image processing.
It is the goal of the European Machine Vision Association (EMVA) to further support innovation in our industry, to contribute to the important aspect of dedicated machine vision education and to provide a bridge between research and industry. With the Young Professional Award the EMVA would like to specifically encourage students and young scientists from European institutions to focus on challenges in the field of machine vision and to apply latest research results and findings in computer vision to the practical needs of the machine vision industry.
The criteria of the works to be presented for the EMVA Young Professional Award are:
Outstanding innovative work in the field of vision technology with industrial relevance. The targeted industry is free of choice. Commercialization of a novel, competitive product should be intended but is not required to be implemented already.
The work can be either a master thesis or a PHD level thesis.
The work has to be made within the last 12 months by a student or young researcher during their education at an European institution or in collaboration with an European institution. The direct collaboration with a company is a must-have. Meanwhile the applicant may have entered the professional field.
Focus is strongly on innovation and industrial applicability.
For application a short abstract of 2 pages in English language describing the work and a short bio of the author of the work has to be submitted to the EMVA Secretariat, Mrs. Célina Ruppert, at ypa@emva.org, not later than April 21th 2017.
The winner of the award will be announced at the15th EMVA Business Conference 2017 taking place June 22-24 in Prague, Czech Republic, and will have the opportunity to present the awarded work to the machine vision industry leaders from Europe and abroad. This presentation will be covered by the international machine vision press leading to further publication options on an international level.
Connected to the honor of the EMVA Young Professional Award and the publicity for the research work is a whole package of benefits that has been extended this year. It includes a free conference pass and coverage of all travel costs to the EMVA Business Conference; plus for the first time prize money of 1.500 Euros and free entry to the European Machine Vision Forum 2017 taking place in Vienna.