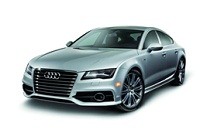 NVIDIA announced at the International Consumer Electronics Show (CES) 2013 this week in Las Vegas, Nevada (US) that Audi's newest auto-infotainment system featuring NVIDIA Tegra technology will be rolled out globally in select vehicles this year. The Audi Modular Infotainment Platform (MIB) introduces a new computing module, MMX, which is based on the NVIDIA Tegra Visual Computing Module (VCM). The MIB high-end system is currently available in Europe in the new Audi A3. Beginning with major markets in Asia, the system will reach further regions this year and come to the US and Canada by 2014.
The connected Audi MIB system powers Audi connect, which enables live updates of Google Earth imagery complete with Google Maps Street View 360° panoramas. It also facilitates the delivery of other online information, such as real-time gas prices, weather forecasts and points of interest searches powered by Google Local Search. The MIB architecture received the Best Global OEM Infotainment Solution Award at the 10th Annual Telematics Update ceremony in Novi, Michigan (US).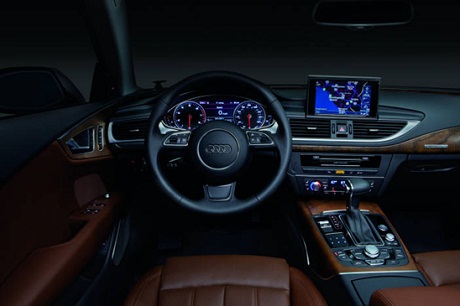 Photo 2: Audi vehicle interior, digital instrumentation and navigation powered by NVIDIA.
The MIB system approach is planned for all new upcoming Audi cars, generations and further facelifts. It is also empowering the high-end navigation systems of VW Group brands Volkswagen and Skoda. At the heart of the MIB system is the NVIDIA VCM based on the NVIDIA Tegra mobile processor. The modular design of the VCM enables automakers to separate the rapidly advancing processor technologies from the slower to update electronics in vehicles.