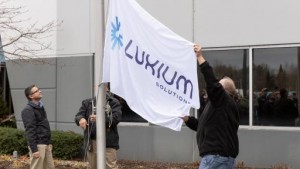 Fisba, a supplier of customized optical components and systems, will be exhibiting FAC Lenses, SAC Lenses and the Fisba Beam Twister at the China International Optoelectronic Exposition (CIOE).
Optical manufacturer Fisba offers a large portfolio of standard lenses with customized coating designs and fast ramp up to production. SAC lenses are available for both single-emitter diode lasers as well as SAC arrays for diode laser bars. Their acircular cylindric design has been optimized in Fisba's experience with diode laser collimation.
The Fisba Beam Twister is a suitable solution for beam symmetrization when efficient fiber coupling of diode laser bars is needed. Fisba offers pre-assembled Twister Array and FAC products, as well as the manufacturing of components for individual assembly processes.