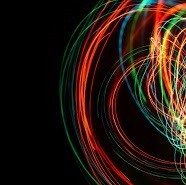 The Conference on Lasers and Electro-Optics (CLEO 2013) takes place on 9-14 June (exhibits open 11-13 June) at the San Jose Convention Centre in San Jose, California (US). CLEO is one of the premier international forums for scientific and technical optics, from fundamental laser science to photonic applications and products. CLEO 2013 builds on the CLEO/QELS conference and its peer-reviewed program and offers high-quality content in five core event elements featuring breakthrough research and applied innovations in ultrafast lasers, energy-efficient optics, quantum electronics, biophotonics and more.
CLEO 2013 will feature 300 participating companies in the laser and electro-optics industry, as well as a comprehensive technical program featuring hundreds of sessions covering important technical developments, including hot topic areas such as quantum optics, terahertz (THz) technologies, nano-photonics, "green" photonics, industrial manufacturing and more.
The conference will host two plenary sessions featuring keynote addresses from laser science luminaries across the globe. On Tuesday, 11 June, 8:15 a.m. at the San Jose Civic Auditorium, Paul Corkum from the Joint Attosecond Science Laboratory at the University of Ottawa and National Research Council in Canada will speak on "Attosecond Photonics" and Stephen Harris of Stanford University in Stanford, California (US) will speak on "Parametric Down Conversion Over 50 Years: From Microwaves to X-rays." On Wednesday, 12 June, 8:30 a.m., also at the San Jose Civic Auditorium, Kumar Patel of Pranalytica, Inc. in Santa Monica, California (US) will speak on "QCLs Revolutionising MWIR and LWIR Applications."
CLEO 2013 includes special symposia, a post-deadline paper session, show floor programming at the expo, a market focus, an expo tech playground and a technology transfer program. There is also an executive speakers' series, which is hosted by the Optical Society's (OSA) Corporate Associates Program, allows for an entertaining and informal conversation with luminaries from the optics and photonics industry as they respond to questions about their career paths, corporate observations and personal perspectives.
One presentation from the Quantum Electronics and Laser Science (QELS) program, entitled "How Secure is Quantum Cryptography?" by Renato Renner from the Institute for Theoretical Physics at the University of Zurich in Switzerland, was discussed in detail in Novus Light Technologies Today in the article "CLEO 2013: How secure is quantum cryptography?"