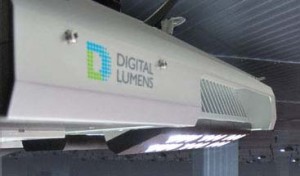 Digital Lumens announced that the company has rung in the New Year with 150% growth in its customer base and a further commitment from investors. With more than 500 large-scale installations of its Intelligent LED Lighting System, more than doubling the number reported last year.
According to estimates by Canaccord Genuity in the "Third Cycle V2.2" the overall LED lighting market grew 94% from 2011 to 2012.
During 2012, Digital Lumens expanded its patent portfolio for the energy-focused controls. The company also extended the product family to address a broad range of new environments. As it positions for further success in 2013, the company has closed a $10 million round of funding from existing investors including Black Coral Capital, Flybridge Capital Partners, and Stata Venture Partners.