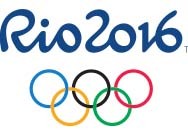 Imaging systems from FLIR Systems, Inc. will be part of the security plan for the upcoming 2014 World Cup and 2016 Olympics to be held in Brazil.
Brazil's Special Secretariat for the Security of Major Events (SESGE) awarded a contract to FLIR valued at $12.5 million for StarSAFIRE 380 HD and StarSAFIRE 230 HD Systems to be used in airborne surveillance during sporting events as developed by the SESGE, a commission set up by the Brazilian federal government under the Ministry of Justice, which includes a mission to provide state-of-the-art airborne surveillance.
FLIR Systems, Inc.manufactures sensor systems designed to enhance perception and awareness. The company's advanced thermal imaging and threat detection systems are used for a wide variety of imaging, thermography, and security applications, including airborne and ground-based surveillance, condition monitoring, research and development, manufacturing process control, search and rescue, drug interdiction, navigation, transportation safety, border and maritime patrol, environmental monitoring, and chemical, biological, radiological, nuclear, and explosives (CBRNE) detection.