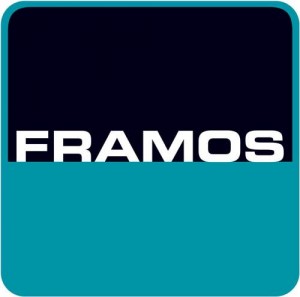 The Framos Imaging Experts Academy (IEA) launches its fall training program with a focus on 3D vision, CMOS technology, choosing the right equipment and the use of advanced algorithms. The IEA program is designed to enable engineers, project managers and all employees involved in imaging applications to overcome imaging challenges, gain a competitive edge with the advanced knowledge they acquire and grow confident in handling the technology.
Kodak-fellow and imaging expert Professor Dr Majid Rabbani will be teaching experienced imaging users how to reach the next level of productivity and effectiveness in their applications. With practical examples, "Advanced Digital Image Processing" will explain how better application results can be obtained using enhanced algorithms and settings.
With the focus on current CMOS technology, Professor Dr Albert Theuwissen will hold his seminar on "Deep Insights of CMOS Sensors" on 4–5 October and will also give his hands-on training course entitled "Characterization of a CMOS Camera" on 29–30 November.
Another image processing expert, chair of the EMVA1288 standardizing committee, Professor Dr Bernd Jähne will discuss the EMVA 1288 imaging standard and his measuring technology on-site 5–6 December. After a first webinar in July, Jähne will hold another EMVA 1288 webinar on 9 November. In his training "Technical Optics for Imaging Processing" Professor Dr Jähne provides the required understanding and knowledge in technical optics for an audience with general knowledge in image processing.
The seminar "Introduction to 3D Imaging Metrology and Photogrammetry" held by Professor Dr-Ing habil Dr hc Thomas Luhmann 18–19 October and the "Camera & Lens" practical training course held by Dipl-Ing Dietmar Wüller 7–8 November are designed for those new to the field of imaging.
The concise webinar "Measuring Lenses to understand Image Quality" on 25 October by lens specialist Dipl-Phy Stephanie Simon helps imaging users to select the proper optics for their application and to build high quality, reliable vision systems. This webinar explains the terms resolution, chromatic aberration and distortion with real world examples and shows how to measure them.
All on-site courses are held in the IEA training center south of Munich, Germany, and have a limited number of participants. The Image Experts Academy seminars are also available as in-house sessions with customized content, and individually configured training courses.
A complete overview of all the training courses can be downloaded from www.framos.com/news-events/trainings/.