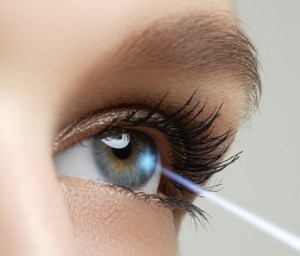 Strathspey Crown, a lifestyle healthcare company focused in ophthalmology, medical aesthetic and elective technologies and procedures, has announced that the United States Patent and Trademark Office has issued US Patent No 9662199 covering an implantable intraocular lens with an optic (including accommodating, multifocal and phakic configurations), a camera and an LED display, and a communications module that wirelessly transmit and receive information from an external device (e.g., a PDA).
The company says that the patent represents a significant step forward in the rapidly growing sector of human cyborg technology. The eye, as a transparent medium for light, is ideal for advanced and rechargeable implantables that enable video capture of all of life's experiences. And Strathspey Crown aims to develop medical-grade ocular smart implantables that integrate cellular, WIFI and 802.11 transmissions in an elegant cognitive interface they believe will enhance human intelligence, augment perceived reality and digitally capture experiences and individual memories.
Samsung, Sony and Google have recently filed patent applications related to the same field, yet Strathspey Crown says they are thus far the only company to hold an issued patent in this ocular smart implant category. Their first camera-integrated acrylic IOLs will be completed in 2018. Then they plan to pursue an FDA Investigational Device Exemption (IDE) and subsequent Pre-Market Approval (PMA) and related clinical trial.