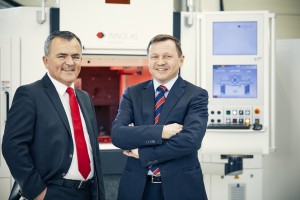 InnoLas Solutions, a German laser equipment company for micro material processing and laser engineering, has announced the appointment of Antonio Schmidt in the role of Vice President of Business Development.
Schmidt has a background in sales, business development and strategic marketing. He brings in more than 20 years of professional experience in the high-tech equipment industry, establishing worldwide sales and services for new industries and emerging markets.
Antonio comes to InnoLas from his previous role as vice president sales and marketing at a German equipment manufacturer, where he was responsible for all worldwide sales activities, including batteries, displays and electronics. Prior to that, he held different positions in the optical disc equipment industry.