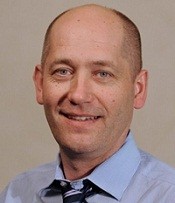 Lighting Science Group Corporation, a developer of light-emitting diode (LED) lighting technology, announced today the appointment of Jeremy Cage as chief executive officer (CEO) effective 2 January 2013. Cage was selected to lead the company based on his experience in building major brands, his success in developing commercially appealing technologies and bringing them to market, as well as his distinguished track record of strengthening business models and improving operational efficiencies.
Cage replaces Brad Knight, who served as Interim CEO while the Board worked with an executive search firm. Knight will continue to serve as chief operating officer.
Over the past decade, Cage served in key executive positions at PepsiCo, Inc., including Senior VP of Innovation and Insights for its US Beverage business, Chief Marketing Officer of International Foods, and, most recently, Senior VP of the Global Snacks Group, where he was responsible for developing breakthrough strategies, brand plans and innovation programs for the beverage giant. While heading up innovation for its US beverages unit, Cage implemented a new innovation approach that yielded many breakthroughs, including the company's Dream Machine Recycling program.
Cage intends "to accelerate growth by building on [Lighting Science's] core competencies of excellence in innovation and strong and differentiated brand development. We will focus on unleashing the science of light and sustainable technologies to markets ranging from major cities, commercial centers, factories and retailers in developed markets, to entire cities and villages in developing and emerging markets. There is much to do, and I am eager to get started."
Cage, 48, earned a BA degree from Wabash College in Crawfordsville, Indiana (US). During his 26-year career, he has been a leader in building brands and businesses for Procter and Gamble, Schering Plough Healthcare and PepsiCo, Inc. Cage has lived and worked internationally, spending more than 16 years in Sweden, England, Venezuela, Brazil and Mexico.