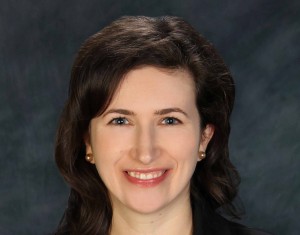 Bristol Instruments, Inc., a specialist in optical interferometer-based instrumentation, has hired Ms. Kristina Schanz to join its Sales and Marketing team. She will serve in the new position of Marketing Communications Manager.
Ms. Schanz comes to her new role with over twelve years of marketing experience in a variety of industries. Prior to joining Bristol Instruments, she held Marketing Associate and Program Manager positions with American Red Cross Blood Services. She also held prior marketing roles with The Gunlocke Company, LLC, a wood office furniture manufacturer and the Fiber Optics division of SCHOTT North America, Inc.
Ms. Schanz holds a BS in Electronic Media, Arts and Communication from Rensselaer Polytechnic Institute.
Bristol Instruments designs, manufactures, and markets precision instruments based on its expertise in optical interferometry. Bristol's flagship products accurately characterize the wavelength and spectral properties of lasers used by scientists and engineers at universities, government laboratories, and industrial laboratories. They are also used for the development and production testing of laser transmitters used in optical fiber communications. In addition, Bristol Instruments provides interferometer-based products to reliably measure critical physical dimensions of materials such as specialty plastic films, medical tubing, and ophthalmic products. Bristol Instruments is headquartered in Victor, New York.