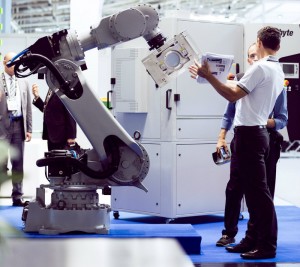 At this year's Laser World of Photonics in Munich, the international trade fair for Photonics Components, Systems and Applications, Comau presents its new laser technology for the first time in Hall A3 Booth 151.
LHYTE (Laser HYbrid Technology) is Comau's new technology developed in collaboration with Prima Electro and designed for industrial laser applications. The modular system, which is intended for both the automotive and general industry sectors, allows its end users to choose a fiber, diode or hybrid laser source. With this technology, Comau is reacting to the growing demands of the market and meets the increasingly varied and flexible needs of the industrial sector.
LHYTE combines direct and fiber laser potential
With LHYTE, Comau offers a solution that is able to combine the potential of direct and fiber laser sources through a modular and flexible structure. The system is adaptable to any industrial application.