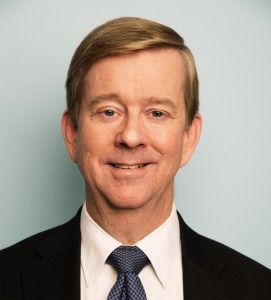 The Optical Society (OSA) announced that Michael D. Duncan will join their staff as a senior science advisor. In this role, Duncan will provide strategic direction on the scientific and technical aspects of OSA's wide range of programs and services for optics and photonics professionals.
Prior to joining OSA, Duncan worked as an optical scientist for the US Navy for more than 30 years. At the Naval Research Laboratory his research focused on lasers, nonlinear optics and optical reconnaissance systems. He also worked at the Office of Naval Research where he helped direct a portfolio of basic and applied research for the Navy in the area of infrared and electro-optic sensors.
Duncan received his B.S. in physics from Rice University, and his Master's and PhD from the Applied Physics Department at Stanford University. Duncan is an OSA Fellow and has provided volunteer support in numerous OSA committees, including the Publications Long-Term Planning Group and as chair of the Board of Editors. He also served as the editor of OSA's pioneering open-access journal Optics Express from 2002-2006. He is currently serving as an OSA representative on the Board of Directors of the American Institute of Physics.
Duncan has authored more than 65 technical papers on a variety of subjects and has been granted four patents. He has served on a number of advisory committees for the US government and has presented more than a hundred seminars and technical papers, both invited and contributed, at laboratories, universities and technical conferences worldwide.