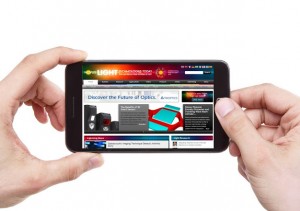 According to the new report "Micro-LED Market by Offering (Display Panel and Lighting Device), Application (Smartwatch, NTE Device, Smartphone & Tablet, Laptop & PC Monitor, TV, HUD, Digital Signage Display, Lighting), Vertical, and Geography - Global Forecast to 2025," published by MarketsandMarkets, the market is expected to reach $19921.3 Million by 2025 from $254.1 Million in 2017, at a CAGR of 54.7% between 2019 and 2025.
Browse "Micro-LED Market" report
Increasing demand for brighter and more power efficient display panels for several applications, increase in applications as well as adoption rate of near-to-eye (NTE) devices and increasing interests from electronics giants Apple and Sony are the major drivers for the market growth. As of 2017, large-format digital signage displays based on fine pixels are already commercialized.
Consumer electronics to hold largest micro-LED market share 2019–2025
Devices such as TV, smartphone, tablet, laptop, PC monitor and smart wearables come under consumer electronics. These applications account for a significant share of the micro-LED market, thereby the consumer electronics industry. Rising demand for attractive and high specification display products is the main driver for the high growth and large market share of the consumer electronics vertical.
Smartphone devices to achieve highest market growth 2021–2025
Smartphone is a high-volume application in terms of display panel shipments. Smartphones enabled with micro-LED displays are expected to be commercialized by 2021. Between 2021 and 2025, the shipment for micro-LED technology-based smartphones is expected to be largest compared to any other application. The adoption rate of micro-LED displays in premium smartphones is expected to rapidly increase over time, which is expected to drive the growth of the micro-LED market in smartphones. However, micro-LED display manufacturers are expected to face challenges to meet the demand-supply ratio, mainly due to the limited manufacturing capabilities during commercialization.
North America to hold major micro-LED market share 2017–2025
North America, comprising the US, Canada and Mexico, is expected to hold the largest share of the micro-LED market between 2017 and 2025. The US is a major contributor to the growth of the North American market. Large market share in North America can be attributed to the fast adoption of the latest display and lighting technologies in consumer electronics, retail and education industries, especially in the US. Due to the large population in economies such as Japan, South Korea, China and India, coupled with the thriving consumer electronics and retail sectors, there are immense opportunities for high growth of the micro-LED market in the APAC region. Presence of various display panel manufacturers, LED foundries and brand customers are also likely to propel the growth of market in APAC in the near future.
Major players in the micro-LED market
Major players in the market are Apple (US), Sony (Japan) and Oculus VR (US). The other leading players in the micro-LED market include VerLASE Technologies (US), X-Celeprint (Ireland), Ostendo Technologies (US), Cooledge Lighting (Canada), Aledia (France), GLO (Sweden), Rohinni (US) and Epistar (Taiwan).