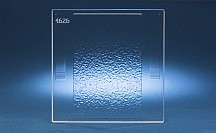 PowerPhotonic, a company specializing in the design and manufacture of micro-optics for the laser industry, has announced plans to invest in a new facility that will triple its current manufacturing capacity.
In a move, which is scheduled to be completed by the end of 2018, the company will transfer its operations into a larger, 15820-square-foot facility at the St David's Business Park, Dalgety Bay, UK.
The investment will include the creation of a new-class 1000 clean room facility, which expands production capacity for PowerPhotonic's micro-optic technology.
PowerPhotonic recently secured around £1 million of financing through the combination of a Clydesdale Bank finance package and a Regional Selective Assistance grant from Scottish Enterprise. The finance package received by PowerPhotonic will propel the company into a new phase of growth as they establish a new operating facility, growing their capacity and ability to meet market demands. The growth will include bringing 16 new permanent, highly skilled jobs to the local area over the next three years.
The company, established in 2004, is a specialist in the field of micro-optics and has developed a commercial technology out of research undertaken at the Institute of Photonics and Quantum Sciences at Heriot-Watt University, Edinburgh, Scotland (UK).