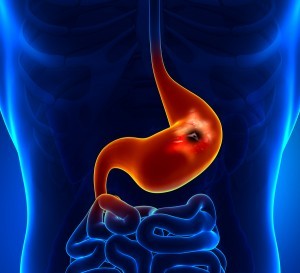 The rise in adoption of the MRI (Magnetic Resonance Imaging) system in various fields of healthcare, such as hospitals, diagnostic centers, and clinics have become lucrative investment opportunities. Therefore, suppliers of the MRI system market have come up with a new technology which would benefit hospitals at large.
Recently, Radiology Oncology Systems, Inc., (ROS), has successfully delivered machines to five different medical equipment modality in the duration of 90 days. The modalities include MRI, PET/CT, CT Scanner, Linear Accelerator, and X-Ray/Superficial. The MRI equipment is delivered at an affordable price, making even small clinics feel comfortable. In addition, technological advancement has enhanced growth of the MRI system market. The healthcare sector has witnessed entry of new technology and the latest one to join in artificial intelligence.
Artificial intelligence can provide an accurate identification of problem faster in comparison to any other technology. These days most of the efforts are focused on recognizing patterns in medical images such as CT and MRI scans. Vendors of the artificial intelligence are working in the direction to collaborate with healthcare systems and academic medical centers to get access of medical data. Experts believe that these partnerships will help to become more accurate due to its deep learning algorithms.
Some experts working in the field of artificial intelligence maintain that with passage of time, this area will gain more acceptance and help smaller hospital to diagnose and cure diseases, especially where there is a shortage of doctors. Apart from this, the data extracted from MRIs, PET scans, and ultrasounds assist in creating objects, layer by layer, by using materials ranging from plastics to metal to human tissue from 3D printers. In addition, pillow support systems, designed for clinics, hospitals, and research centers. These help multiple patients in hospital and clinical outpatient MRI suites. As the pillow is placed in such a manner that it supports both upper and lower back of the patient and thus, ensures maximum comfort to eliminate repeat testing and minimal movement during the MRI scanning.
Lower costs, higher image quality
Recent developments in the MRI system market, such as lower costs and high image quality also accelerate grow of the industry. Of late, the BioSpec 3T has extended its market presence by launching new preclinical MRI and system. The device is known by the name 3T and will bridge the gap between morphological reference imaging at 1 Tesla and research level operating MRI imaging at high field in compact. The system is efficient designed to ease site footprints. It is superior cryogen free to eliminate the liquid helium and nitrogen requirement. This enables it to provide a magnet hold up to four hours during power outages.
The 3T comprises of latest Bruker MRI technology, multimodal options, and software application packages. Furthermore, it is compatible with other imaging devices, such as PET scan. The advancements made in the MRI system market has also led to its more adoption in diagnoses of other diseases, such as breast cancer. It has been long identified long ago that main cause of death in breast cancer is distant metastases, where cancer cells are found in organs such as the brain, lungs and liver. Although these are diagnosed at a primary level treatment but may reoccur after it. Therefore, it is necessary to detect metastases as early and accurately as possible.
Therefore, a study was conducted by a team led by Zhuxian Zhou, and have put forward the notion that it is significant to identify CREKA-Tris(Gd-DOTA)3, in order to reach micro metastases in breast cancer. The team administered the CREKA and before they performed MRI and placed two images. This was done so that they could see overlaps between fluorescently labeled cells and those detected through MRI. It was found that CREKA-based MRI is able to identify metastases tumor in multiple sites, such as bone marrow, lungs, lymph nodes, and adrenal gland. From this study, the researches have also inferred that this technology can be used to identify other cancers including prostate cancer.
Other factors affecting growth
Alternative factors that will propel growth of the MRI system market is rise in geriatric population in the western countries. Apart from this, rise in diseases, such as breast cancers, prostate cancer, brain tumors, and sclerosis, will enhance growth of the MRI system market. These similar dynamics of the industry are highlighted in a report published by Allied Market Research, titled, "MRI System Market".