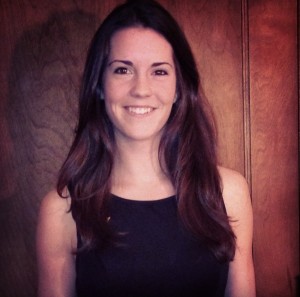 The OSA Foundation announced that the 2014 recipient of the Paul Anthony Bonenfant Memorial Scholarship is Margaret Cron of The Ohio State University.
Established by The OSA Foundation in 2011 in memory of Paul Anthony Bonenfant, the scholarship enables undergraduate students enrolled in engineering or physical science programs to attend semester-abroad programs to gain international experience to help prepare for professional lives that promote global engagement and collaboration. Cron will be recognized at an awards ceremony at the OFC Conference and Exposition next week in San Francisco, California (US).
Cron, a biomedical engineering student, will use the scholarship to attend a six-week study abroad program at the University of Science and Technology of China. There, she will work on imaging the retina structures of the eye and developing layered phantoms to simulate retina structural and functional properties. Her work will be used for calibration and standardization of ocular imaging devices. As part of the scholarship requirements, Cron will chronicle her experiences in China in a publicly accessible personal blog that will be accessible through the Foundation website.
Applications for the scholarship are reviewed by the Bonenfant Memorial Scholarship Committee. Undergraduate students applying for the scholarship must meet specific criteria, including pre-acceptance into a study-abroad program offered by their university, demonstrated interest in optics-related research and applications, financial need and a minimum grade point average of 3.0. Applications are judged on a combination of academic excellence, the need for financial support and the quality of the application submitted. The $8000 scholarship will rotate among several universities in the United States.
The Bonenfant Scholarship is named for Paul Bonenfant, a dedicated member of the technical program committee for OFC and speaker at OFC for many years. He spent his career in various capacities from engineering to investment banking, and recognized the critical need for international experiences to promote global engagement and collaboration and expand an individual's total worldview.