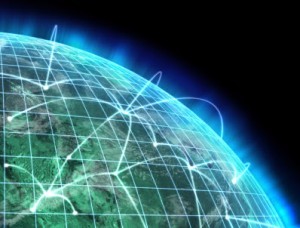 The Optical Fiber Communication Conference and Exposition OFC 2015 has announced its keynote speakers for the 2015 plenary session — all three are considered authorities on our networked and connected world. On 24 March 2015, TE Connectivity Subcom's Neal S. Bergano, MIT's Kevin Slavin and Juniper's Pradeep Sindhu are scheduled to discuss the latest developments in optical communications including undersea fibre optic cables and algorithms' impact on networking culture.
OFC 2015 will take place at the Los Angeles Convention Center, in Los Angeles, California (US), March 22-26.
Neal S. Bergano, Vice President, Research and Development and Chief Technology Officer, TE Connectivity Subcom
Bergano is the vice president of research and development and the chief technology officer of TE Subsea Communications (TE SubCom) in Eatontown, New Jersey (US). He was named a distinguished member of the technical staff of AT&T Bell Labs, where he became an AT&T technology leader in 1997. From 1998 until 2013 he was the managing director of system research and network development at TE SubCom. Bergano is the recipient of the 2013 TE Connectivity Life-Time Achievement Award and the 2002 John Tyndall Award.
Kevin Slavin, Assistant Professor of Media Arts and Sciences, Massachusetts Institute of Technology (MIT) Media Lab
As co-founder of Area/Code in 2005, Kevin Slavin has been a pioneer in rethinking game design and development around new technologies and new platforms. Slavin spent 10 years as a creative director and planner at some of the largest agencies in the US, and has been awarded the industries top recognitions, including Creativity Magazine's Creativity 50. As a professor and teacher, he's taught at New York University's Interactive Telecommunications Program, Fabrica, MIT and Cooper Union, where he is also an alumni trustee.
Pradeep Sindhu, Vice Chairman and Chief Technology Officer, Juniper Networks
Pradeep Sindhu was the founding CEO and chairman of Juniper Networks and is now the vice chairman and chief technology officer. Prior to founding Juniper Networks, Sindhu worked as a principal scientist and distinguished engineer at the computer science laboratory at Xerox's Palo Alto Research Center.