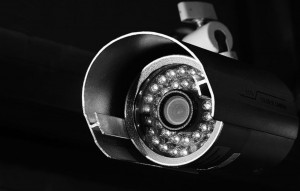 OmniVision Technologies, a developer of advanced digital imaging solutions, has introduced Nyxel, a near-infrared (NIR) technology that leverages novel silicon semiconductor architectures and processes to tackle challenges that plague existing approaches to NIR detection in image sensors. The result is an increase in quantum efficiency (QE) of up to 3x at 850 nm and 5x at 940 nm, compared with their legacy NIR-capable sensors. These improvements in NIR sensitivity enable the image sensor to see better and farther under the same amount of light, extending the image detection range. Conversely, to match the performance of existing systems, Nyxel technology-based camera systems require fewer LED lights, thus reducing overall power consumption. Due to these benefits, Nyxel technology is suited for a variety of applications, including surveillance, machine-vision and automotive applications.
Today's machine and night vision camera applications rely on NIR technology because NIR light illuminates objects outside of the visible light spectrum, avoiding any interference with the surrounding environment. Additionally, because the night sky contains more NIR photons than visible photons, NIR technology allows for higher-resolution image capture with fewer power-hungry LEDs, making it a solution for night vision and battery-powered security camera applications. Prior approaches to NIR detection, however, have fallen short of the higher-performance requirements of next-generation mobile and AR/VR products with embedded machine vision applications, and automotive and security camera applications that require higher NIR sensitivity. Nyxel technology delivers the performance advancements over existing NIR technology to address the more stringent requirements of these next-generation applications.
OmniVision's approach to NIR imaging combines thick-silicon pixel architectures with management of wafer surface texture to improve QE, and extended DTI to help retain MTF, without affecting the sensor's dark current. The result is a 3x QE improvement for 850 nm sensitivity and a 5x QE improvement for 940 nm sensitivity, compared with OmniVision's legacy NIR capabilities, while maintaining all other image-quality metrics. These NIR image sensitivity improvements deliver image quality, extended image-detection range and a reduced light-source requirement, leading to lower power consumption.
OmniVision executives will be available to discuss the Nyxel NIR technology and offer product demonstrations at the China Public Security Expo (CPSE) in China, 29 October to 1 November 2017.