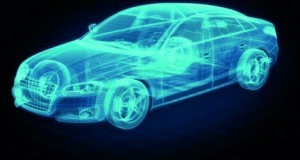 HELLA Aglaia and NXP are expanding their current ADAS car vision platform with artificial intelligence (AI) capability in 2018. HELLA Aglaia's ADAS platforms include NXP's S32 and i.MX auto-grade processors, enabling a safe, scalable and complete range of front vision NCAP functionality, allowing OEMs to deploy in the volume car segment. The next step in the cooperation is to add artificial intelligence for automated driving to this innovative modular setup. This will offer system integrators and carmakers unprecedented design flexibility while complying with stringent ASIL requirements.
Many of today's available vision platforms are closed and proprietary, inhibiting further software integration. From a system integrator and carmaker perspective this effectively "locks out" the ability to innovate and combine the best available sensor technology and software sources in the market. HELLA and NXP's cooperation and joint development work is based on the conviction that camera-based platforms must be open and safe to enable NCAP functions and level 3 to 5 automated driving.
Aglaia is proud to add NXP's i.MX application processor and NXP's powerful S32V vision processing microprocessor to the list of platforms supported by Aglaia's vision software. These two solutions are scalable to cover today's most relevant driver assistance functions to system integrators and OEMs. This includes traffic sign recognition, lane departure detection, adaptive headlights, as well as pedestrian and vehicle detection and enablement tools and software. The S32V has the added capability of intrinsic hardware ASIL-B safety and ASIL-C safety using software redundancy. S32V samples are available today with full availability Oct. 30, 2017.
The release of NXP's next-generation vision processor in 2018 will provide the compute power for artificial intelligence and thus enable even more complex automated driving functions such as pixelwise classification, semantic path finding and vehicle localization functions.