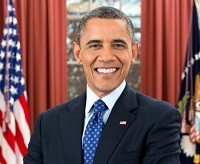 The Optical Society (OSA) released a statement in support of US President Barack Obama's proposed Brain Research through Advancing Innovative Neurotechnologies (BRAIN) Initiative. The program, announced yesterday as part of the president's Fiscal Year 2014 Budget proposal, is aimed at helping researchers and scientists find new ways to treat, cure and possibly even prevent brain disorders and diseases such as Alzheimer's disease, epilepsy and autism. If approved by the US Congress, it would include $100 million (USD) in investments with approximately $50 million allocated to the US Defence Advanced Research Projects Agency (DARPA); $40 million to the US National Institutes of Health (NIH); and $20 million to the US National Science Foundation (NSF). OSA chief executive officer Elizabeth Rogan testified last month before the US House Appropriations Subcommittee on Commerce, Justice, Science and Related Agencies to call for such federal investments in research and development (R&D) funding. (See "OSA CEO Testifies on Capitol Hill on Sustained R&D Funding" on Novus Light Technologies Today.)
Rogan released the following statement:
"OSA supports President Obama's proposed BRAIN Initiative. The future discoveries and applications of this investment will benefit both short and long-term initiatives, including cost-effective medical and health improvements. The field of optics and photonics offers great potential in these areas.
"For example, with the help of NSF funding, researchers at MIT have developed a 3D 'light switch' using an optogenetics technique that manipulates neurons with light. The 3D tool enables unprecedented precision to activate single neurons at a precise location with a beam of light. The technology may one day help treat Parkinson's disease, epilepsy and enable the quest to map the circuitry of the brain. Biomedical optics research like this has the potential to change the lives of many and the US government is poised to advance these technologies through federally funded programs like the BRAIN initiative.
"The new initiative also aligns with recommendations discussed in a landmark report issued by the US National Academy of Sciences discussing the current state of optical sciences and goals for the future: Optics & Photonics: Essential Technologies for Our Nation. OSA is actively collaborating with other professional scientific societies to meet one of the primary goals included in the report: the establishment of a National Photonics Initiative to engage US industry, government and academia in the design and oversight of R&D and related programs that include federal as well as industry funding.
"OSA members have made many contributions to the field of neuroscience and the BRAIN Initiative would provide a much-needed resource for those advancements to continue. OSA provides programs, products and services that support neuroscience research, including this month's OSA Optics in the Life Sciences Congress, which features a symposium on neurology called 'Photons Across Medicine,' organised with the Society of Nuclear Medicine and Molecular Imaging.
"Science and engineering research, whether conducted in the private sector, at a university or within a federal agency or laboratory, requires long-term predictability and a sustained, coordinated effort to produce positive results. It is encouraging to see the president call for sustained federal investments in R&D and OSA looks forward to working with the administration on these issues."
For more information on the BRAIN Initiative, view the President's remarks and fact sheet on the White House website.