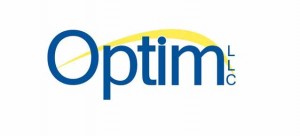 Optim LLC, a manufacturer of proprietary flexible endoscopes for use in the visual diagnosis of Ear-Nose-and-Throat (ENT) disorders, announced today the launch of the company's first video-based imaging product within the medical space, the ENTity VL Video Endoscopy System. The new system will be exhibited at the American Academy of Otolaryngology - Head & Neck Society (AAO-HNSF) Annual Meeting, September 10 -12 in Chicago, Illinois alongside the company's innovative ENTity series of fiberoptic endoscopes.
The ENTity VL Video Endoscopy System includes a flexible video laryngoscope with integrated LED illumination, a streamlined digital video processor, and an imaging capture suite with 22" touch-screen display for one-touch image and documentation management. The system offers a compact, but expandable visualization platform intended to maximize nasal, sinus, voice, and swallowing exams – including the simple addition of the ENTity VL Stroboscopy unit for expansion into enhanced diagnostics of voice disorders.
Optim LLC designs, develops, manufactures and markets state-of-the-art imaging products and accessories that help professionals in the medical, law enforcement, and industrial markets perform visualization procedures more effectively and efficiently. The ENTity Series for medical and the FreedomView Series for industrial and security markets utilize the company's patented OptiLux LED lighting technology freeing users from tethered or bulky external devices.