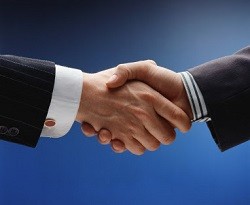 The Optical Society (OSA) announced that OSA Corporate Associates and the Optoelectronics Industry Development Association (OIDA) will merge into one membership program called OSA Industry Development Associates as of 1 January 2015. The decision was made official by the OSA Board of Directors at the OSA Annual Meeting, Frontiers in Optics, held last week in Tucson, Arizona, US.
With this unification, the more than 250 OIDA and OSA corporate members will now have access to a comprehensive set of benefits that combines the strengths of both programs, providing a more valuable membership experience and the opportunity to be part of a larger and more influential alliance.
The new OSA Industry Development Associates will continue to build on the strengths of traditional OIDA programs, providing timely market information, road mapping and public policy and government funding activities, in addition to the corporate and technical education, recruitment assistance and networking opportunities that have been the foundation of the OSA Corporate Associates program.
Specific benefits will include:
• Bi-monthly market reports covering a broad array of technologies and vertical markets
• Roadmap reports provided after highly targeted workshops on topics such as integrated photonics
• Discounts for exhibiting at OSA and OSA-managed events and for advertising in OSA publications and on websites
• Free job postings on OSA's Work in Optics
• Up to 20 individual OSA memberships
• Members-only networking and education events
• Personal access to optics and photonics-focused government relations experts through in-person meetings, visits and networking events
• PR assistance through a custom PR Toolkit supplied to all members and access to OSA's PR staff for phone consultation
• Two-for-one registration at OSA's Executive Forum event, held annually at The Optical Fiber Communication Conference and Exposition (OFC)
• Weekly access to OSA's media monitoring report: a weekly round-up on optics and photonics news headlines
• Monthly access to a government grants report, which lists various agency funding opportunities.
OSA Industry Development Associates membership benefits will begin on 1 January 2015 for current and new members.