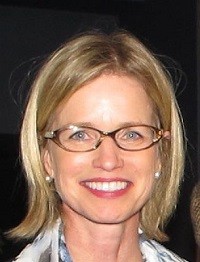 Testifying on Capitol Hill (US) today, Elizabeth Rogan, the chief executive officer of the Optical Society (OSA), called for sustained federal investments in research and development (R&D) funding for the US National Institute of Standards and Technology (NIST) and the US National Science Foundation (NSF). Rogan testified before the US House of Representatives' Appropriations Subcommittee on Commerce, Justice, Science and Related Agencies, which has jurisdiction over the budgets for NIST and NSF.
"NIST and NSF are two agencies critical to strengthening the optics and photonics industry. Both make significant investments in the field and we're already seeing the benefits of these programs," said Rogan in her testimony.
Rogan's testimony focused on the importance of sustained federal investments in science—optics and photonics in particular—supporting research that drives manufacturing innovation, improved communications technologies, increased solar energy efficiency and much more. She also referred to the US National Academy of Sciences' landmark report discussing the current state of optical sciences and goals for the future, Optics & Photonics: Essential Technologies for Our Nation. One of the key recommendations of the report is to engage US industry, government and academia in the design and oversight of R&D and related programs that include federal as well as industry funding. OSA and other professional scientific societies are working to move the recommendations of the report forward, including the ultimate goal of establishing a US National Photonics Initiative (NPI).
"Science and engineering research, whether conducted in the private sector, at a university or within a federal agency or laboratory, requires long-term predictability and a sustained, coordinated effort to produce positive results," said Rogan in her testimony. "The research being done in the field of optics and photonics makes possible everything from life-saving medical imaging devices and solar energy to high-speed Internet connections, computer chips and light-emitting diodes (LEDs), to laser cutting for manufacturing. In short, optics and photonics are essential to solving problems, enabling innovation, facilitating economic growth and improving lives."
The subcommittee hearing was focused on the fiscal year 2014 budget and is designed to allow representatives from relevant organisations to share their insights. Rogan's full testimony is available on the OSA website. More information about the hearing and the appropriations process is available on the Appropriations Committee's website.