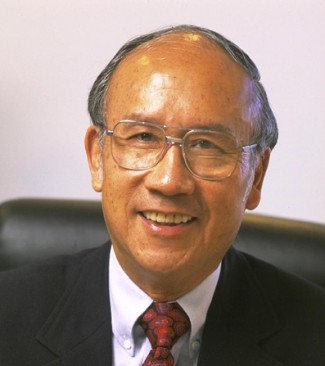 The Optical Society (OSA) today expressed its condolences at the loss of Tingye Li, an OSA Fellow Emeritus and 1995 OSA president. Li, renowned for his contributions to light wave technology and optical fibre communications, died 27 December 2012 in Snowbird, Utah (US). He was 81.
An OSA member since 1966, Li was named an OSA Fellow in 1977. He served as an At-Large Member of the OSA Board of Directors from 1985-1987, as OSA president in 1995, chaired numerous committees, and was a leader in building the OSA-co-sponsored Asia Communications and Photonics (ACP) conference.

Born in 1931 in Nanjing, Jiangsu Province, China, Li obtained his bachelor's degree from the University of Witwatersrand in South Africa and his PhD from Northwestern University in Illinois (US). He joined Bell Telephone Laboratories (later, AT&T Bell Laboratories) in 1957 and worked there for 41 years until his retirement in 1998.

During his career at AT&T, Li authored and co-authored more than 100 journal papers, patents, and books in the areas of antennas, microwave propagation, lasers and optical communications. He made significant contributions in the fields of light wave technologies and systems, and he spearheaded research on wavelength division multiplexing (WDM) transmission systems that revolutionised long-distance telecommunications networks. More information on Dr. Li can be found here.