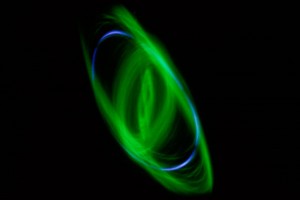 The Optical Society (OSA) today announced its worldwide network of Student Chapters has grown to more than 300. Late last month, the OSA Student Chapter at the University of Victoria in Canada was established—bringing the total to 301 Student Chapters in 56 countries. So far, 10 chapters have been chartered in 2013. The number of OSA Student Chapters has more than doubled in the last five years.
"The expansion of our Student Chapter program reflects the growing interest students have in creating an effective professional network and the strong desire to belong to the top professional society in the field," said OSA CEO Elizabeth Rogan. "Last year, chapters in East Asia and Oceania had the highest growth rate of any region globally. Our Student Chapters are providing meaningful and unique opportunities for the next generation of optical scientists and engineers to enhance their careers, build public awareness of the importance of optics and photonics, and prepare their members to be future leaders. Strong support of students is a priority for OSA."
OSA Student Chapters, 72% of which are located outside the United States, are independently managed by students at leading universities worldwide. To be established and approved by OSA, Student Chapters are required to have a starting roster of at least five members, a faculty advisor, a letter of intent describing the chapter's intent, and a set of bylaws. Applications are reviewed and approved by OSA's Member and Education Services Council. OSA Student Chapters engage in a variety of activities, including professional development opportunities, youth education outreach, the International OSA Network of Students (IONS) meetings, and other initiatives. OSA supports the chapters through travel grant programs, activity and education grants, IONS funding, traveling lecture programs, website support and more.