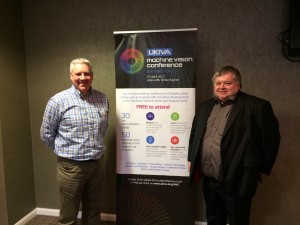 Paul Wilson, managing director of Scorpion Vision, is the new Chairman of the UK Industrial Vision Association (UKIVA), taking over the reins from Ian Alderton.
Wilson took up his new position at the recent UKIVA Annual Members' meeting.
Wilson established Scorpion Vision in 2006 and has grown it from a component sales business to a machine vision specialist integrator. He had served two years as vice chairman of the Association and will hold his new position for a further two years. Allan Anderson, managing director of Clearview Imaging, was elected as the new vice chairman, again for a period of two years.
In taking up his new role, Wilson noted that the Association was going from strength to strength and paid tribute to outgoing Chairman Ian Alderton for his efforts and for his contribution towards bringing to fruition the UKIVA's biggest undertaking to date, the forthcoming Machine Vision Conference. Wilson urged all UKIVA members to play their part in making the Conference a success.