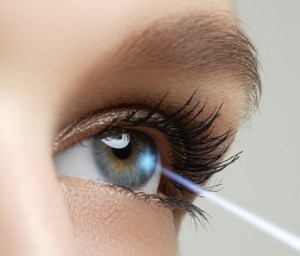 The Photomedicine Market 2017–2021 report has been prepared based on an in-depth market analysis with inputs from industry experts. One trend in the photomedicine market is increasing adoption of advanced, laser-based treatments. Laser therapy has become one of the most common non-surgical medical procedures. Non-invasive laser procedures are used in various fields such as cosmetic surgery, dermatology and other related surgeries. Non-surgical laser treatments cost a fraction of surgical procedures, according to RnRMarketResearch.
The analysts forecast the global photomedicine market to grow at a CAGR of 7.15% during the period 2017–2021. According to the report, one driver in the photomedicine market is growing demand for diagnostic laser products. Laser systems for diagnostic applications are the fastest growing segment globally. Lasers are extensively used in the diagnosis and treatment of several diseases. Their non-invasive technique compared with traditional procedures is an advantage. They are used in human tissues noninvasively, where a beam could be transported by optic fibers. The light energy required is much less than in conventional light therapy products, and it does not alter the structure or function of the tissues investigated.
Key players in the global photomedicine market are Beurer, Koninklijke Philips, Lumie and Verilux. Other prominent vendors in the market are Aura Daylight, Chromogenex, Compass Health Brands, Deka Laser Technologies, Demyk Lightmod Products, Ellipse, Erchonia, Lucimed, Nature Bright, Northern Light Technology, Photomedex, Red Light Man, Sphere Gadget Technologies and Zepter International.
Further, the report states that one challenge in the photomedicine market is lack of awareness about photomedicine. Photomedicine is an emerging branch of medicine used in various clinical and home-based treatment procedures in dermatology, neurology, pain and wound care, and orthopedics. With the per capita healthcare spending as high as $9640 in Canada and $7619 in the US, the market in these countries is ever expanding. The users of light therapy in these countries act as a reference group and create awareness about the products and related therapies among prospective users. The high disposable income, increased healthcare spending, and the availability of suitable healthcare facilities support the growth of the market.
The report covers the photomedicine market landscape and its growth prospects over the coming years. The report also includes a discussion of the key vendors operating in this market. The market is divided into the following segments based on geography: Americas, APAC, EMEA.