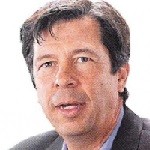 Tom Hausken, senior engineering and applications advisor at the Optical Society (OSA), will deliver keynote remarks at Photonics North 2013, which takes place on 3-5 June at the Ottawa Convention Centre in Ottawa, Canada. In his presentation, Hausken will summarise the market for photonics in North America and worldwide; present projections for 2013 and 2014; and provide updates on the Optoelectronics Industry Development Association's (OIDA) advocacy activities and the US National Photonics Initiative (NPI). The NPI was launched last week as an intersociety effort to improve support for photonics in the US following the recent National Academies' report on the topic.
Hausken's talk will cover several sectors of the photonics market, including optoelectronics, lasers, light-emitting diodes (LEDs), displays, solar cells, passive optics, imagers, sensors and more. The other plenary session speakers are: Roel Baets, professor at Ghent University in Belgium and researcher at the Interuniversity Microelectronics Centre (IMEC) in Belgium; and E. Fred Schubert, professor at Rensselaer Polytechnic Institute (RPI), US.
With more than 30 years in optoelectronics, Hausken focuses on industry activities at OSA, including OIDA (i.e., a trade association affiliated with OSA) where he held a position earlier in his career. For 13 years, Hausken led market research and strategy consulting for lasers, image sensors and a range of other photonic products at Strategies Unlimited. He was also a telecommunications policy analyst at the US Congressional Office of Technology Assessment and held research and development (R&D) and production positions at Alcatel and Texas Instruments in photonics and electronics. He holds a PhD in optoelectronics from the University of California, Santa Barbara (UCSB).