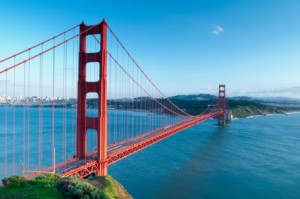 Photonics West 2019 has issued a call for papers.There are three conferences to choose from (BIOS, LASE, OPTO) and a wide range of topics (biomedical optics, biophotonics, industrial lasers, optoelectronics, microfabrication, MOEMS-MEMS, displays, and more). Photonics West 2019 takes place February 2 to 7 in San Francisco, California (US).
SPIE BiOS 2019 - Call for Papers. Topics include biomedical optics, diagnostics and therapeutics, biophotonics, new imaging modalities, optical coherence tomography, neurophotonics, optogenetics, tissue optics, and nano/biophotonics.
SPIE LASE 2019 - Call for Papers. Topics include laser manufacturing, laser materials processing, micro-nano packaging, fiber, diode, solid state lasers, laser resonators, ultrafast, semiconductor lasers and LEDs, and 3D fabrication technologies.
SPIE OPTO 2019 - Call for Papers. Topics include silicon photonics, photonic crystals, optoelectronics, semiconductor lasers, quantum dots, and nanophotonics. This conference addresses the latest developments in a broad range of optoelectronic technologies and their integration for a variety of commercial applications.
Abstracts for all are due July 25, 2018. Authors will be notified by October 1, 2018.