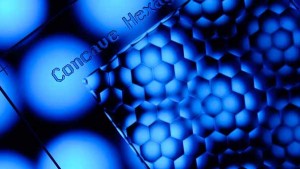 PowerPhotonic, specialist in high precision micro-optics, today announced that Julian Hayes, Sales and Marketing Director, will present a paper on the benefits of direct-write laser fabrication of micro-optics at the forthcoming OPIE'18, Yokohama on 25-27 April 2018.
PowerPhotonic invented a novel laser micro-machining fabrication method for fused silica glass. The freeform optical fabrication process offers a transformational change in the capability of refractive optics, overcoming the restrictions of conventional optics by; removal of shape restrictions; removal of symmetry restrictions and monolithic parallel integration of optical elements.
Julian Hayes, Sales and Marketing Director of PowerPhotonic said, "We have spent many years developing our laser machining process to create optics that are ideal for today's laser systems. This results in the capability to create freeform surfaces with very high optical efficiency and performance, with rapid turn-around time and at low cost."
Julian will be presenting on 27 April 10.40-11.20am at special venue B in the exhibition hall. He will also be on-hand throughout the day at the Prolinx Corporation booth, L-2 in the Laser Expo, to discuss PowerPhotonic's complete range of cutting edge micro-optics, focussing particularly on how easy our products are to use.