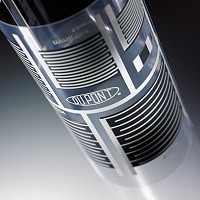 DuPont Microcircuit Materials (MCM) has introduced a new series of screen-printed conductive ink materials for the printed-electronics market, designed to offset the rising cost of silver. Using proprietary technology and under the typical processing conditions used for many printed-electronic applications, DuPont PE8XX series conductive inks provide low resistivity with 20% or more potential cost-savings for manufacturers. DuPont will highlight these and other innovations, including the newest DuPont Solamet PV419 photovoltaic metallisation for thin-film solar cells, in its portfolio of functional inks and pastes for the printed-electronics industry during Printed Electronics USA 2012 on 5-6 December at the Santa Clara Convention Centre (booth H03) in Santa Clara, California (US).
DuPont PE8XX conductive ink materials are designed for use with standard thermal-curing techniques and for photonic-curing equipment such as the NovaCentrix PulseForge and Xenon Sinteron tools that provide manufacturers with low-temperature processing and fast drying for high-speed roll-to-roll production capability. Materials in the PE8XX series are suitable for use in printed-electronics applications such as membrane switches, radio-frequency identification (RFID), electroluminescent lighting and other emerging applications including flexible displays. They can also be customised for other specialised applications.
DuPont MCM will also present a technical paper at the conference entitled "Recent Advances in Printed Conductors to Meet the Cost and Performance Needs of Emerging Printed Electronic Applications" on Thursday, 6 December from 12:05 p.m. to 12:30 p.m. as part of the Track 3 conference topic on Printed Conductors. Additional DuPont offerings will also be highlighted at the show.
Photo: DuPont MCM is expanding its portfolio of functional inks for the printed electronics industry with a new series of low-cost conductive ink materials. (Photo courtesy of DuPont.)