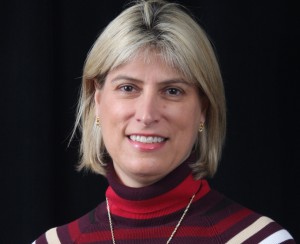 Rensselaer Polytechnic Institute in the US State of New York has named Professor Mariana G Figueiro, PhD, as director of the Lighting Research Center (LRC), after serving as the center's acting director over the past year. Figueiro is assuming the directorship after Professor Mark Rea, who has served as LRC director since 1988. Professor Rea will continue as professor of architecture and cognitive sciences in the School of Architecture.
Figueiro has been with the LRC for 21 years, where she started as a graduate student in the LRC's MS in Lighting program. She continued as a staff scientist at the LRC and in 2004, obtained her PhD from Rensselaer. In 2006, she was offered a tenure-track position as an assistant professor and in 2014, was promoted to full professor. She has served as LRC Light and Health Program Director since 1999.
Figueiro is among the world's leading experts in the area of light and health, with a focus on bridging science to practical applications aimed at improving human quality of life. She has made a significant impact on this developing field and continues to actively expand her influence through translational research and teaching. Figueiro is principal investigator of various research projects within the LRC, including two R01 grants from the National Institute on Aging and one R01 grant from the National Institute for Occupational Safety and Health and the Centers for Disease Control and Prevention, as well as grants from the U.S. General Services Administration and the Office of Naval Research. She regularly collaborates with lighting industry leaders.
She has brought attention to the significance of light and health as a topic of public interest through her recent TEDMED talk. She is the author of more than 80 scientific articles in her field of research, and is regularly featured in national media including The New York Times, The Wall Street Journal and Scientific American.