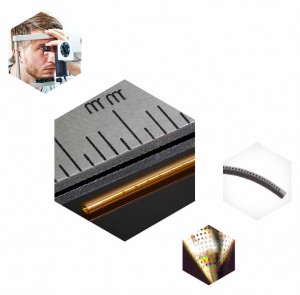 Resonetics announced today its acquisition of Mound Laser and Photonics Center, Inc., a leader in laser micro manufacturing of precise metal components for the medical device and defense industry.
With the acquisition of Mound Laser, Resonetics will now expand beyond its current focus on polymers and glass and offer customers a broader array of solutions and material expertise. In addition to long-standing core competencies in laser welding, cutting and machining, Mound Laser has developed expertise using the latest ultrafast laser technologies. The company has also conducted extensive research in micro additive manufacturing and plans to introduce new, proprietary tools that will help medical device designers as they continue to create ever smaller, complex products that challenge the limits of conventional machining and joining technologies.
With the acquisition, Resonetics believes it has the world's largest capacity of ultrafast laser workstations serving the life sciences industry and can offer customers redundancy with manufacturing sites in the Eastern, Western and Central United States.
Resonetics provides laser micro manufacturing solutions to the medical device and diagnostic industry. The company's Lightspeed ADL offers a vast array of dedicated laser workstations and experienced engineers to reduce time to market. Resonetics is based in Nashua, New Hampshire (US).