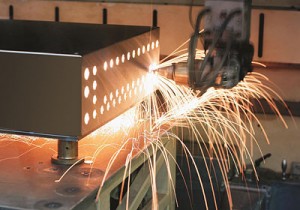 This week, the members of the Optical Society (OSA) will come together for Frontiers in Optics (FiO), OSA's 96th Annual Meeting, in the very birthplace of the industry - Rochester, New York. The city is home to many of the cutting-edge companies that will showcase their products and technologies, as well as two of the leading educational institutions where science and entrepreneurship coalesce to move optics forward. So it is with a sense of that history that we come together in Rochester, the city where the Optical Society was founded in 1916, and where technology continues to thrive.
In the early 1900s, Rochester was home to two prominent corporations, Bausch & Lomb and Eastman Kodak, both early pioneers of optics in America. J.J. Bausch and George Eastman, the founder of each respective company, brought expertise in engineering and business that became the hallmark of the region. Eyeglasses and cameras were the companies' stock in trade, and they advanced the optics industry through the century. The knowledge and research that each of the companies fostered in their employees led to a cycle of innovation that spawned dozens of smaller companies and paved the way for today's optics and photonics leaders.
That rich heritage will be evident in the dozen local area Rochester optics companies that will be participating on-site at the FiO 2012 exhibit, including G-S Plastic Optics, Glass Fab, Inc., Mildex, Inc., Sydor Optics, Inc., among others. Local researchers and business leaders feature prominently throughout the diverse technical and business programming at the meeting. David R. Williams of the University of Rochester will deliver a keynote address on his world-renowned adaptive optics research, and a special symposium honoring Emil Wolf—one of the university's most distinguished optics professors—is on the agenda as well as an intimate conversation with the new president of IDEX Optics and Photonics, Michael Cumbo, an alumnus of the University of Rochester and Rochester Institute of Technology.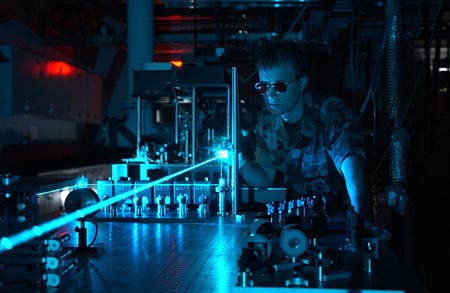 Eastman Kodak, despite its current bankruptcy, established a legacy of attracting highly skilled employees, cementing Rochester as a hotbed of talent and intelligence. Today, it is the University of Rochester and the Rochester Institute of Technology that nearly vibrate with the spirit of innovation. Fueled by billions of dollars in research funding, both schools serve as a pipeline to market applications for the optics and photonics industries, and many of their graduates stay in the city to start their own businesses.
Nearly 100 years since 30 charter members established OSA, Rochester still serves as a beacon of light to the minds that imagine, invent and inspire the next generation of optical technology. It is fitting that the city will again host the sharpest minds from around the world to come together and share their discoveries this week at Frontiers in Optics 2012.
Colin McKinstrie, Alcatel-Lucent Bell Labs, and Donna Strickland, University of Waterloo, are the Frontiers in Optics 2012 General Co-Chairs. Both are graduates of the University of Rochester.