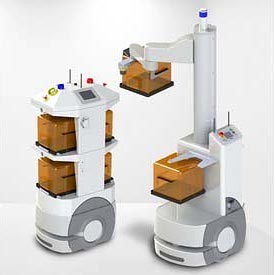 Semicon West, held last week in San Francisco, was co-located with the Intersolar North America Exhibition and Conference. It's not surprising that the two run side by side because much of the photovoltaics industry rests on the back of the semiconductor world.
Partnership formed
SEMI, the global industry association serving the nano- and microelectronics manufacturing supply chains, and the Solar Energy Industries Association (SEIA), the national trade association for the US solar industry, announced that they are partnering to help grow solar energy markets across the country.
What this will look like to their members is a collaboration on communications, events, policy and market research activities that promote solar energy. "We welcome the opportunity of working closely with SEIA on our shared public policy objectives in the US" said Bettina Weiss, vice president, photovoltaic business unit, SEMI. "I believe we will be in a better position to serve our respective member communities by strengthening our collective voice and by jointly driving efforts necessary to develop US economic programs designed to retain and support manufacturing and employment."
Microelectronics and PV
Semicon West is the leading event for the microelectronics industry, which includes LEDs, MEMS, semiconductors and photovoltaics. But the marriage of microelectronics and PV has never been more evident. With nearly 700 companies from 21 countries and an estimated 30,000 visitors, it's clear that this is one large, interconnected industry. The keynote presentations reflected that interconnection with the topics well balanced between microelectronics and PV. Intel's Shekhar Borkar Opening Keynote was on "Ubiquitous Computing in the Coming Years—Technology, Challenges and Opportunities." Mark Pinto of Applied Materials spoke about "Advancing Today's PV Market Through c-SI Manufacturing Innovation," Ivo Bolsens of Zilinx talk was entitled, "All Programmable from Silicon to System." James G. Brown of First Solar spoke about "Solar Power's Transition from Subsidy Dependence to Mainstream Energy Solution."
Higher yield, higher value
Semicon West also had many topics devoted to lighting efficiency, standards and manufacturing but also to how to expand some of the still-young markets. In the Extreme Electronics track, for example, James Zahler, Senior R&D Director, Sapphire Business Division of GT Advanced Technologies noted in his presentation on "Sapphire Metrics that Drive Growth in LED Manufacturing," that while the LED industry is still young, "the long-term leaders have not yet been determined." During his presentation he implored the industry "to focus on driving higher yields of wafers and high-value LEDs to drive higher profits."
Future projections
Overall both Semicon West and Intersolar North America were positive and upbeat, although the show floor in Semicon was a little less travelled. But the good news that was announced at the show is that according to the mid-year edition of the SEMI Capital Equipment Forecast, thanks to consumer demand for all things smart and small, semiconductor equipment sales will reach $42.4 billion in 2012. Chipmakers will keep buying manufacturing equipment but after a 9% market increase in 2011, the equipment market will shrink by 2.6% in 2012. More good news is that 2012 is likely to be the fourth highest spending year in history, with higher spending only in 2011 ($43.5 billion), 2007 ($42.8 billion) and 2000 ($47.7 billion). With $33.0 billion for 2012 forecasted for Wafer Processing equipment, it will be the second highest spending year ever for this segment, surpassed only by the $34.3 billion spent in 2011. Regionally growth is forecast in Korea and Taiwan, which will both become the largest two markets for equipment spending in 2012. In 2013, Korea and North America are expected to claim the top spots, with Taiwan slipping into third place.
Written by Anne Fischer, Managing Editor, Novus Light Technologies Today