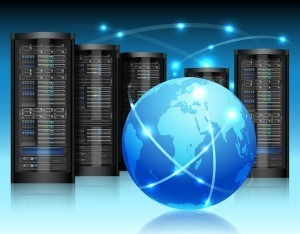 Silicon Photonics Market is forecast to reach $1,988.2 million by 2023 from $774.1 million in 2018 at a CAGR of 20.8% during (2018-2023) according to the recent Silicon Photonics Market report by ReportsnReports. driven by rising demand for silicon photonics in data centers, reduction in power consumption with use of silicon photonics based transceivers, and the growing requirement of high bandwidth and high data transfer capabilities.
Major players
The major players in the silicon photonics market are Acacia (Switzerland), Luxtera (US), Intel (US), Cisco (US), Mellanox (Israel/US), Finisar (US), STMicroelectronics (Switzerland), Hamamatsu (Japan), IBM (US), Juniper (US), GlobalFoundries(US), Broadcom (US), Oclaro (US), Neophotonics (US), and Ciena (US).
Regional growth
The silicon photonics market in APAC is expected to grow at the highest CAGR between 2018 and 2023. China, Japan, and South Korea are the major contributors to the market in APAC. The increasing requirement of high-speed data communication and the increasing focus of international and domestic IT companies on big data analytics and cloud-based services in the region would fuel the growth of the silicon photonics market. Increasing investments toward the development of silicon photonics products and domestic players on the silicon photonics market, and increasing R&D activities in the region also fuel the market growth.
Applications
Data center and high-performance computing held the largest share of the silicon photonics market in 2017. Data centers are experiencing an exponential increase in data traffic due to the rise of cloud computing and several emerging web applications. To manage this network load, large data centers are required with thousands of servers interconnected with high-bandwidth switches. A detailed competitive landscape of the key players (along with their revenues) in the market has been included in this report.
The Silicon Photonics Market for transceivers is expected to grow at the highest CAGR between 2018 and 2023. Transceivers are used in a variety of applications, such as high-performance computing, owing to high demand for high-speed data transmission in data centers. Many tier 1 players are entering into this market-for instance, Intel (US) started its research in silicon photonics in the last decade and launched its first 10 Gbps product in partnership with Luxtera. Further, in May 2017, Intel launched 100G CWDM4 and QSFP28 optical transceiver that has higher bandwidth capabilities and can support speeds up to 100 Gbps.
North American dominance
The North America will hold major share of silicon photonics market between 2018 and 2023. The risk of thermal effect remains to be a major restraint affecting the growth of the silicon photonics market. The US is expected to be a major contributor to the market in North America between 2018 and 2023.