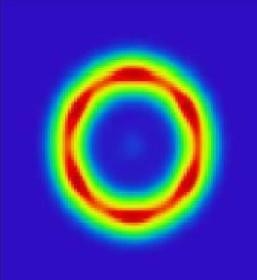 PowerPhotonic will be exhibiting its new family of axicon array beam shapers for use with high power single and multi-mode lasers at SPIE Defense + Commerical Sensing, Anaheim, California, United States from 11 to 13 April. Capable of very high efficiency (>98%), axicons can be used to generate ring-shaped spots, either as a single axicon for use with single- or multi-mode lasers or as an axicon array for multi-mode laser homogenisation.
In addition to axicons and axicon arrays, PowerPhotonic manufactures a wide variety of freeform optics in UV-fused silica that are used to improve the performance and efficiency of the world's highest power laser systems. The optics can be used in low SWaP pump modules, coherent beam combination and all types of beam shaping that are typically found in directed energy, targeting or illumination systems. PowerPhotonic's fabrication technology produces optics that are capable of handling >100kW CW laser power.

The PowerPhotonic team will be on-hand to discuss the new axicon arrays along with the complete range of micro-optics.