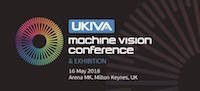 Stemmer Imaging's Machine Vision Technology Forum has a new 2-day format for 2017. Taking place on 15 and 16 November 2017 at the Silverstone Wing Exhibition and Conference Centre, Towcester, UK, the event now features a complete day dedicated to hands-on training. The second day is packed with a technical seminar program, live product demonstrations and a new 'Integrator Zone' with real world application examples.
The first day of the new format is limited to 50 people and allows attendees to choose between six European Imaging Academy Training courses, book in depth manufacturer meetings and product master class sessions. There will also be an Application Clinic for attendees to bring their own samples and book a session with the many vision experts on hand.
Additional information will be posted on www.stemmer-imaging.co.uk from August. Anyone wishing to register in advance can use the pre-registration form.