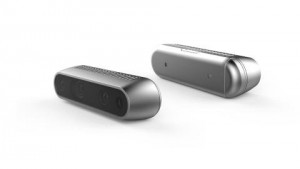 Stemmer Imaging has been appointed as an approved supplier for Intel RealSense technology and will promote and provide support services to accelerate the integration of the latest 400 series of Intel RealSense 3D imaging technology into real world applications.
The new RealSense camera 400 series from Intel is a modular concept that provides depth information and full color HD images in both indoors and outdoors applications. It utilizes proven Intel depth sensor technology and includes a range of cameras and board-level modules with depth computation via a next generation Intel ASIC. The technology supports both PC and embedded applications.
Intel engineers will introduce the technology with talks and live demonstrations at the Stemmer Imaging Machine Vision Forum Tour 2017.