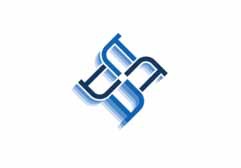 TetraVue, a specialist in high definition 4D LIDAR technology, has appointmented Dr Hal Zarem to the position of Chief Executive Officer (CEO) and Dr Bruce McWilliams as Chairman of the Board. Zarem and McWilliams will play key leadership roles in bringing TetraVue's 4D LIDAR technology to market for the fast-growing advanced driver assist systems (ADAS) and self-driving car markets.
Hal Zarem
Zarem brings more than thirty years of technology and leadership experience with a background in optoelectronics and has led companies in the automotive, cleantech, semiconductor, optical component and MEMs industries. Prior to TetraVue, Zarem was president and CEO of Seeo, a developer of advanced lithium polymer batteries, purchased by Robert Bosch. He was also CEO of Silicon Light Machines, an optical device company purchased by Dainippon Screen. Zarem has also held key executive positions at Cypress Semiconductor, JDS Uniphase and Ortel Corporation. He earned a BA in physics from the University at California, Berkeley and MS and PhD degrees in applied physics from the California Institute of Technology.
Bruce McWilliams
McWilliams is a seasoned technology executive specializing in leadership and technology innovation in microelectronics. In addition to his role as Chairman of the Board of TetraVue, McWilliams is a Board Member, advisor and consultant for Inphi, Chairman of the Board for Intermolecular and is also a Trustee and serves on a variety of Advisory Boards at Carnegie Mellon University. McWilliams has served as CEO of Intermolecular, President and CEO of Suvolta, President and CEO of Tessera Technologies, President and CEO of S-Vision, and has held leadership positions at Flextronics International, mCHIP and Lawrence Livermore National Laboratory. He has received numerous accolades throughout his career, including being cited by Science Digest as "One of America's 100 Brightest Scientists Under the Age of 40," and also was named the 2005 Ernst & Young's Northern California Entrepreneur of the Year. McWilliams was nominated to the Lawrence Livermore Entrepreneurs' Hall of Fame for his contribution to developing semiconductor packaging technology and founding and leading multiple technology companies. McWilliams holds BS, MS and PhD degrees in physics from Carnegie Mellon University.