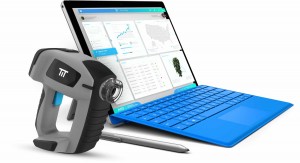 TruTag Technologies, a specialist in product authentication and brand security solutions, today announced a partnership with Tag-it Tech, Inc., a Seattle, Washington-based technology firm, to bring safety, security and traceability to the North American cannabis market.
The illicit trade and unauthorized diversion of legal marijuana products is jeopardizing consumer safety and costing states hundreds of millions of dollars in lost revenue.
The alliance couples TruTag's "edible barcode" technology platform with Tag-it Tech's blockchain-based tracking system. The combined platform offers regulators and producers unparalleled visibility, auditability and a means of safeguarding the cannabis supply chain.
Tag-it Tech, Inc. provides micro-taggant based product tracking systems to State agencies managing licensed Cannabis programs. Tag-It Tech's revolutionary Natural Tracking System (NTS), powered by TruTag Technologies, is designed and developed to address costly illegal Cannabis diversions to the black market that are challenging the industry and jeopardizing public health and safety. The NTS provides law enforcement agencies and licensees alike with safe and secure product authentication; brand security; Cannabis product tracking data intelligence; and enterprise management solutions. Most significantly, Tag-it Tech's NTS effectively controls illegal Cannabis product diversions and increases State revenues generated by licensed Cannabis programs.