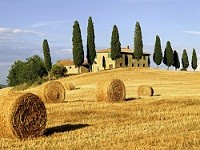 Photonics is one of the key enabling technologies of the 21st century and one of the strategic priorities of the Tuscany region of Italy. Silicon photonics is a disrupting field rapidly growing in importance because for the first time this technology will permit production of integrated optics components in relevant volumes and will allow the convergence of photonics with electronics.
Tuscany-Europe 2020 will take place on Friday, 1 February 2013, from 8:30 a.m. to 2:00 p.m. in the Tuscany Region conference room at Round Point Schuman 14 in Brussels, Belgium.
This event is devoted to the presentation of new frontiers of silicon photonics and new relevant applications. Participation at the workshop of international highly renowned scientists from Japan, Europe and the US intends to provide a contribution in terms of ideas to the new research program, Horizon 2020, and provide the basis for collaboration and bridging among research centres, small and medium enterprises (SME) and semiconductor manufacturers.