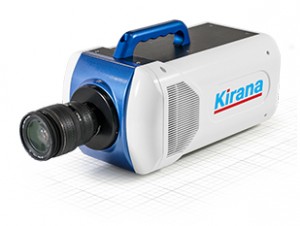 Specialised Imaging reports on how its Kirana ultrahigh-speed video camera is enabling material science groups in Europe, North America and the Asia/Pacific Region to undertake ground-breaking research.
Kirana at NASA
Researchers at NASA's test facility in White Sands, New Mexico (US), report on using a Kirana camera to assess risks of using different commercial partners frangible joint designs to provide confidence for their use in human spaceflight as part of the Max Launch Abort System.
Kirana at the Institute for Carbon Composites at TU Munich
At the Institute for Carbon Composites at the Technical University of Munich, Germany, researchers are using a Kirana ultrahigh-speed camera to record high resolution images of a unidirectional carbon-epoxy composite material undergoing dynamic tension testing on a split-Hopkinson tension bar.
Kirana at Dynamic Fracture Lab
Researchers at the Dynamic Fracture Lab at the Israeli Institute of Technology are using their Kirana camera to undertake impact fracture and crush tests on ceramic (alumina), plexiglass and polycarbonate plates. This video shows the potential for exploration of new ultrashort phenomena of impact fracture and fragmentation using the camera: www.youtube.com/watch?v=ERhvhWogysw
Hybrid camera sensor enables ultrahigh speed
Incorporating a proprietary hybrid camera sensor, the compact Kirana ultrahigh-speed video camera can deliver high resolution and high speed (up to 5 million frames per second). The full resolution of this video camera is maintained at all speeds. Comprehensive triggering facilities, highly accurate timing control and a wide range of output signals, coupled with a software package, simplifies image capture and analysis, according to the manufacturer. Full remote operation using Ethernet connectivity comes standard, enabling the Kirana to be integrated into almost any environment.