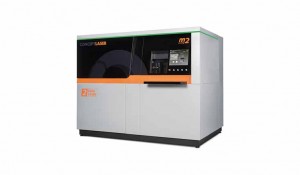 The U.S. Naval Research Laboratory (NRL) is the Navy's full-spectrum corporate laboratory, conducting a broad-based program of scientific research and development for maritime application related to oceanic, atmospheric, and space sciences.
"We require a wide range of Additive Manufacturing (AM) capabilities, ranging from quality monitoring to process parameter development, and need an architecture conducive to that research and development effort," said Dr. Charles Rohde, NRL Acoustics Division.
NRL will be using Concept Laser's M2 cusing machine to print in stainless steel. Along with the machine, they will be using QM Meltpool 3D to monitor the quality of their metal applications, inspecting the part as it grows. This will also help them identify any design defects and if an application is on the edge of acceptability. Additionally, they will be using CL WRX Parameter 2.0 to freely design and develop custom parameters.
Additive manufacturing involves taking digital designs from computer aided design (CAD) software, and laying horizontal cross-sections to manufacture the part. Additive components are typically lighter and more durable than traditional forged parts because they require less welding and machining. Because additive parts are essentially "grown" from the ground up, they generate far less scrap material. Freed of traditional manufacturing restrictions, additive manufacturing dramatically expands the design possibilities for engineers