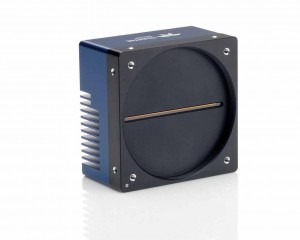 Teledyne DALSA, a Teledyne Technologies company and specialist in image sensing technology, will host "live" in-booth demonstrations at Vision China, in booth N2-2200, 14-16 March, at the Shanghai New International Expo Center.
The following are some of the products featured:
· Piranha XL color CMOS TDI line scan cameras provide an unprecedented combination of speed, resolution, and responsivity with low noise color imaging. New 8 and 16k models deliver high sensitivity using 4 rows per RGB channel for 12 rows in total and employ the industry's most advanced CMOS sensor architecture, achieving data throughput of up to 5 Gbytes/second on a single CX4 cable.
· The new Linea monochrome line scan camera employs a 16k single line 3.5 µm x 3.5 µm pixel array at a 71 kHz maximum line rate with a Camera Link™ HS interface. Compact and light-weight, this latest model features flat-field correction, multiple ROI and AOI, multiple user configuration sets, and calibration coefficients for various lighting conditions.
Genie Nano cameras feature the industry's most powerful color and monochrome image sensors. With more than 40 models to choose from, low-cost Nano models are available in resolutions from VGA to 25 Mpixels, with a GigE Vision™ or Camera Link interface and serve applications that include intelligent transport systems (ITS), food and printed circuit board (PCB) inspection.
· BOA Spot vision sensors combine the power and flexibility of a vision system with integrated LED lighting, lens cover, and easy-to-use software. Fast and robust, these new vision sensors can decode 1D barcodes with bar widths and spacing down to 1.5 pixels; and 2D matrix codes with cell or dot sizes down to 2 pixels. Simple, affordable and reliable inspection for a range of error-proofing applications.
Teledyne DALSA is located in booth #2200, Hall N2.